Le journal de l'Etrange Festival 2009
---
Le Journal de l'Etrange Festival
is a 32-page 100-copies fanzine with screenprinted cover made by artist Paul Poutre in January 2010.
It is a detailed account of the 15th edition of parisian movie festival
l'ETRANGE FESTIVAL
, held at Forum des Images in September 2009.
The fanzine combines movie reviews and screening sketches, anecdotes, portraits/interviews of spectators and festival team members, behind-the-scenes moments and all kinds of drawings.
Screenprinted cover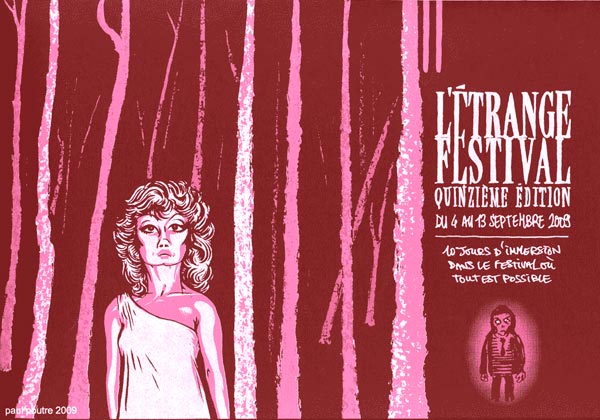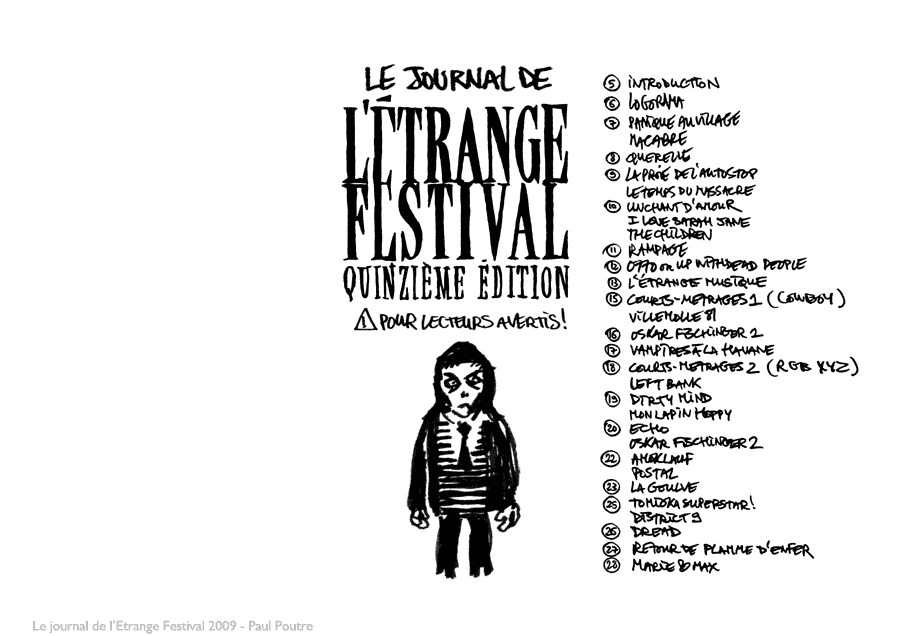 Summary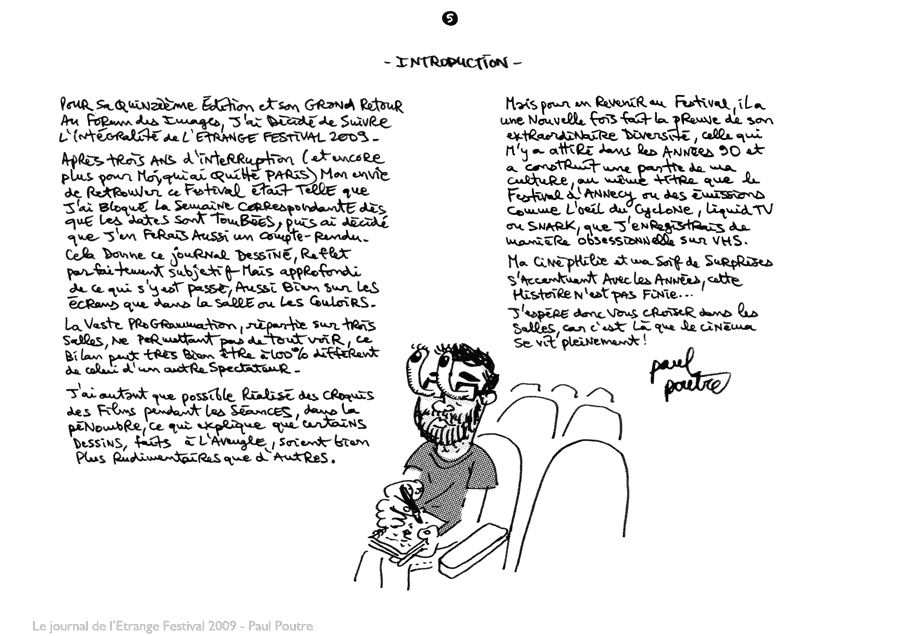 Intro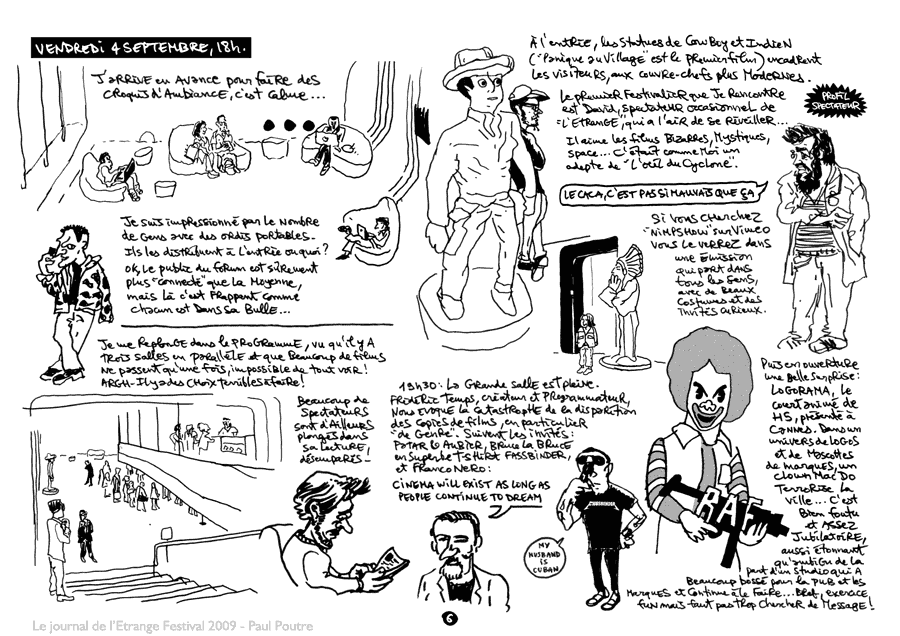 Arrival / Opening / Bruce La Bruce / Logorama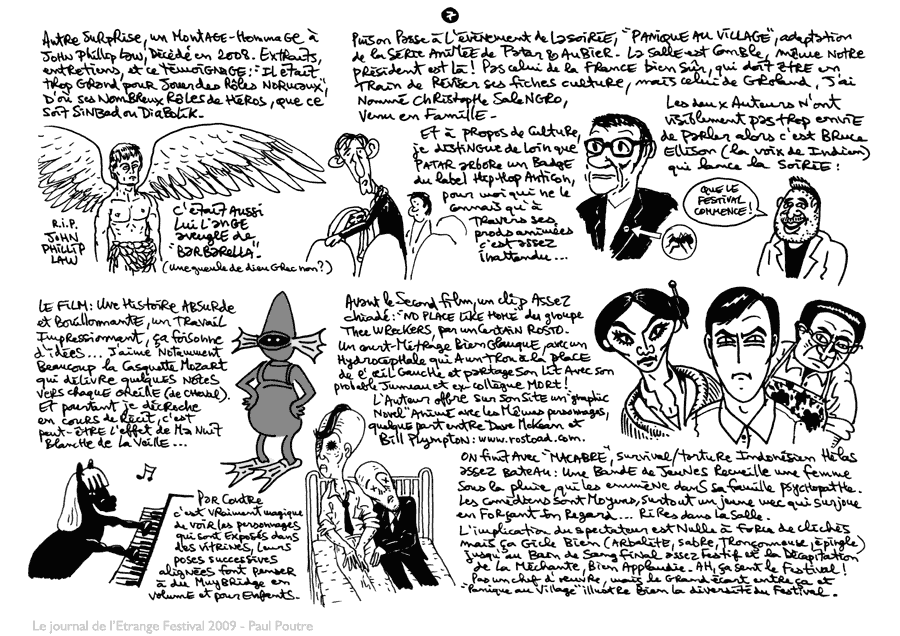 John Phillip Law / Panique Au Village / Rosto / Macabre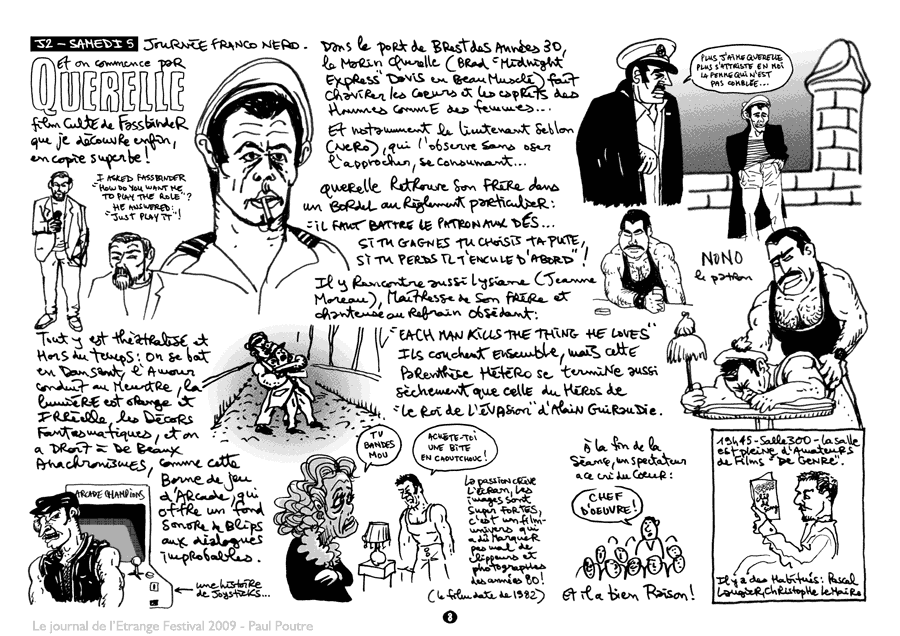 Querelle
La Proie de l'Auto-Stop / Franco Nero / Le Temps du Massacre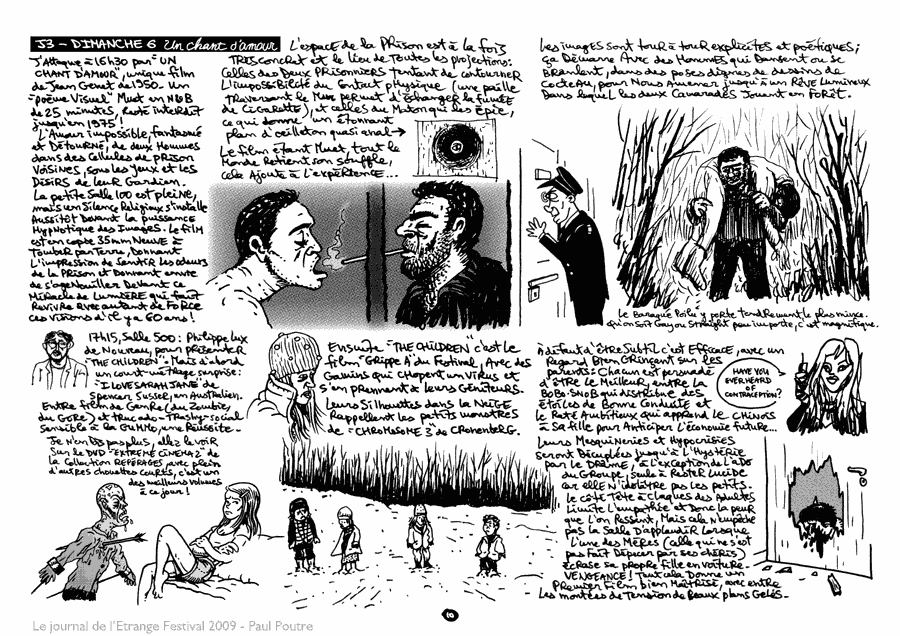 Un Chant D'Amour / I Love Sarah Jane (court métrage) / The Children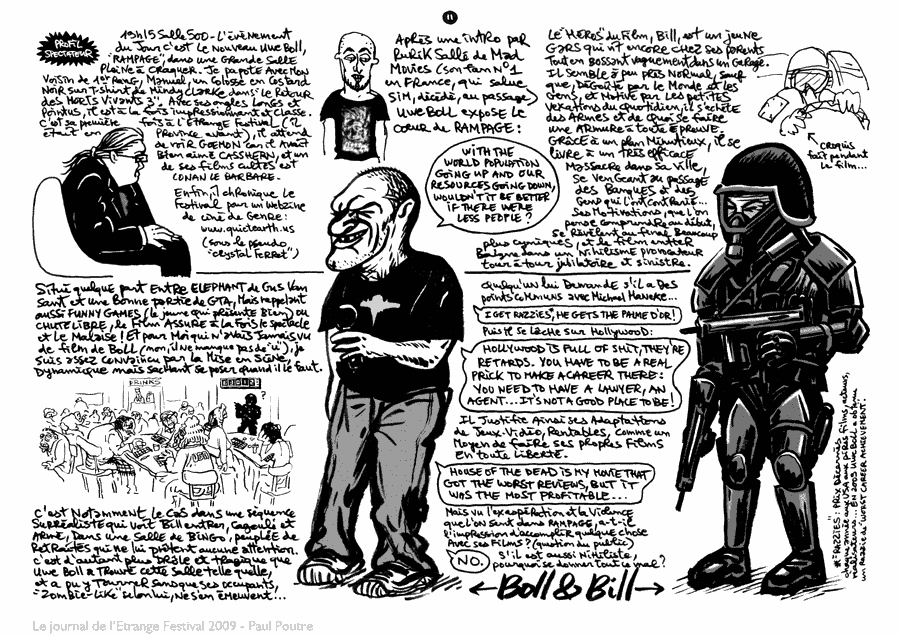 Rampage / Uwe Boll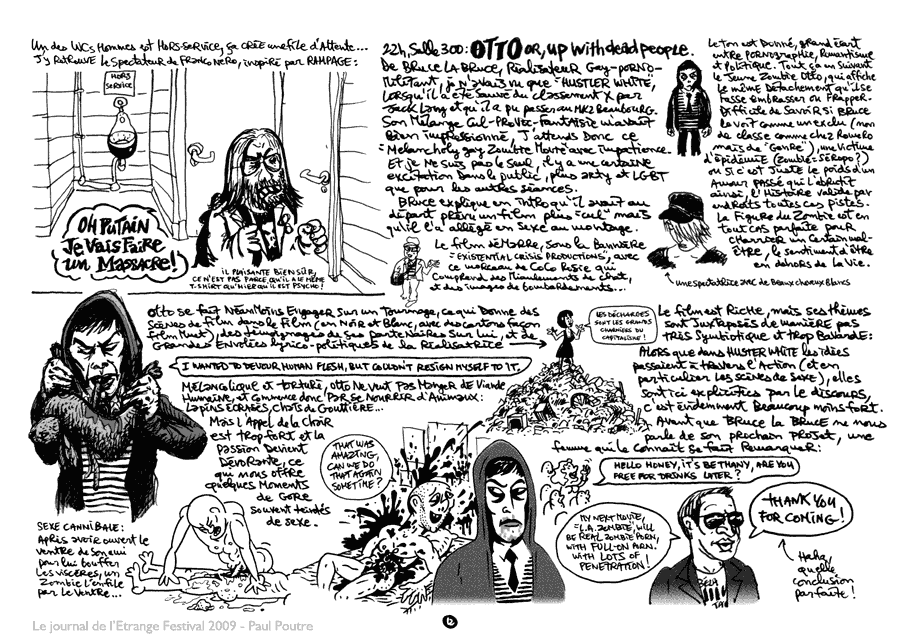 Otto, or Up With dead People / Bruce La Bruce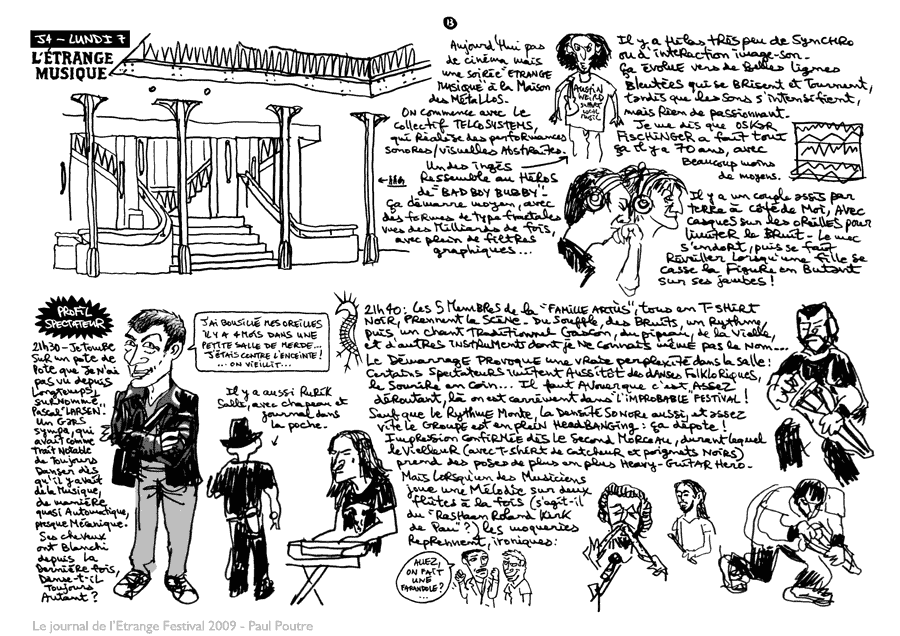 L'Etrange Musique 1 / Telcosystems / La Famille Artus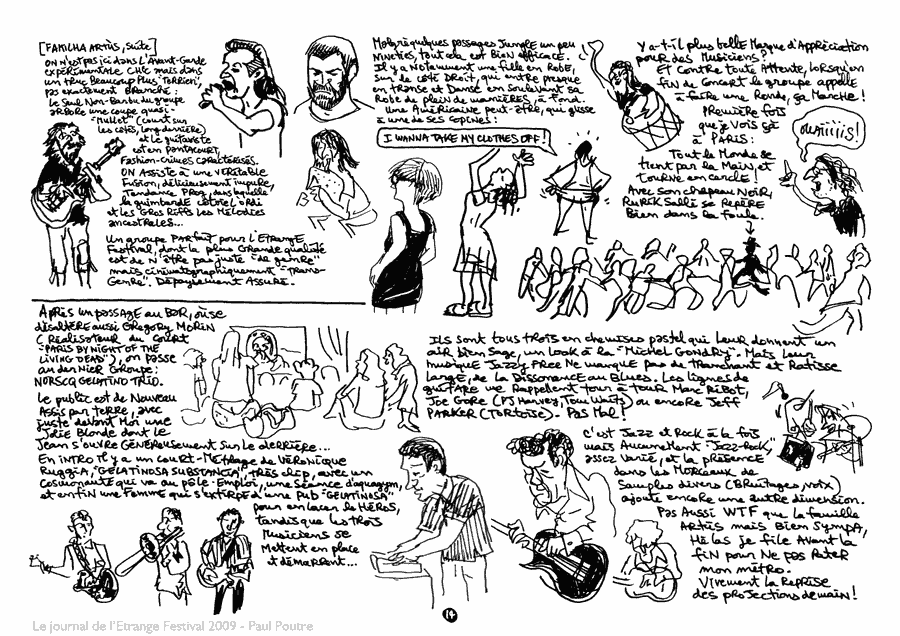 L'Etrange Musique 2 / La Famille Artus / Norscq Gelatino Trio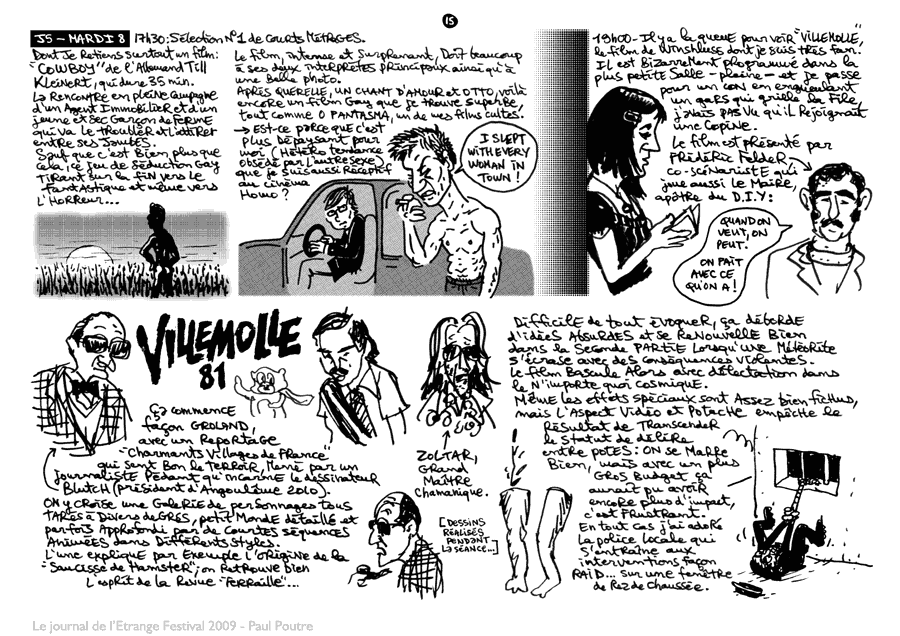 Cowboy (court métrage) / Villemolle 81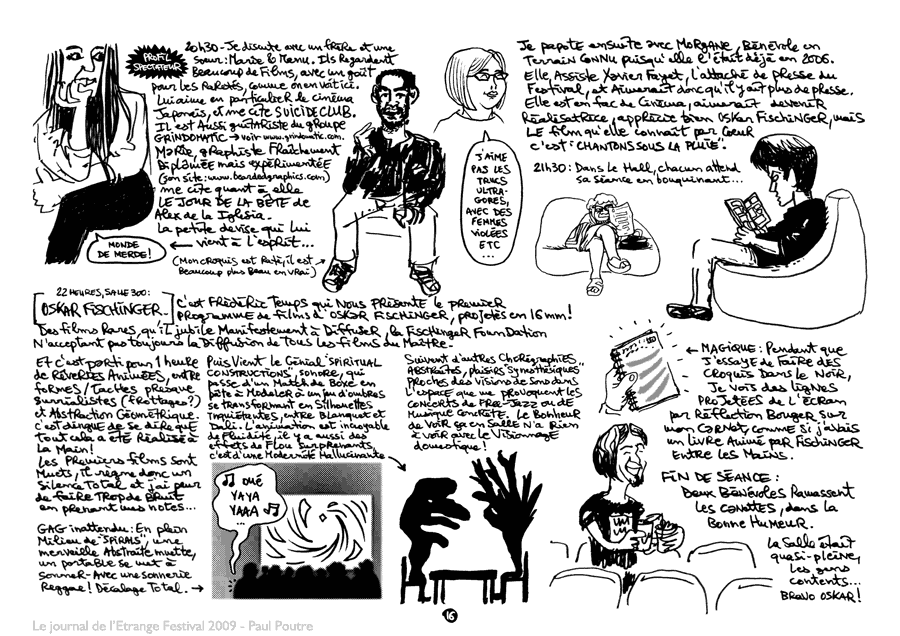 Spectateurs / Oskar Fischinger I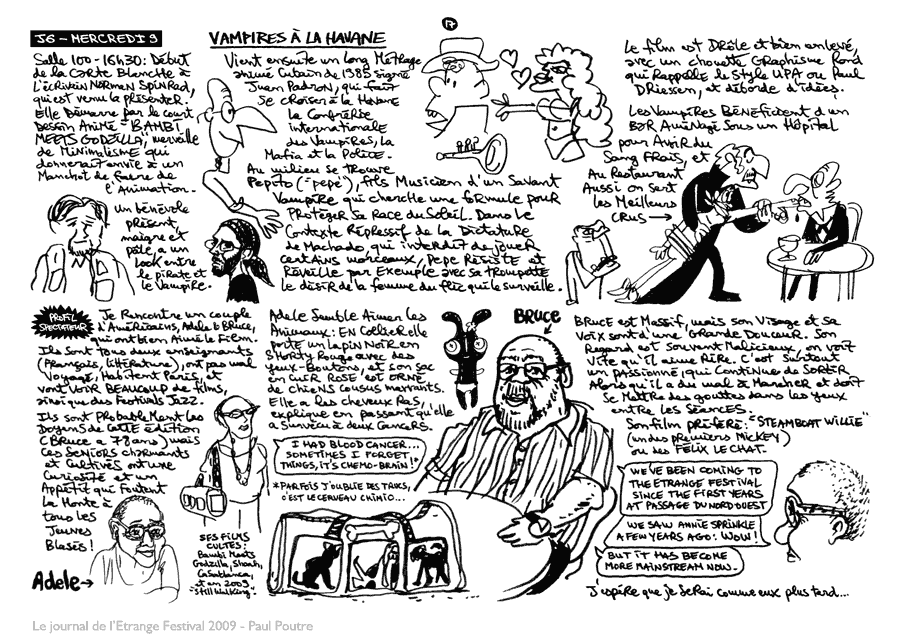 Vampires à la Havane / Adele & Bruce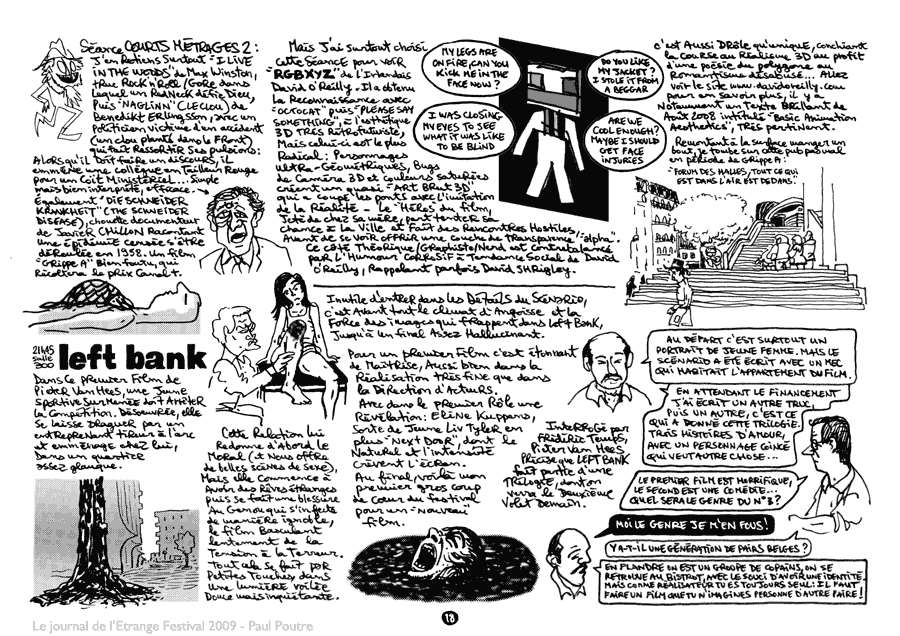 I Live In the Woods (court métrage) / RGBXYZ (court métrage) / Left bank / Pieter Van Hees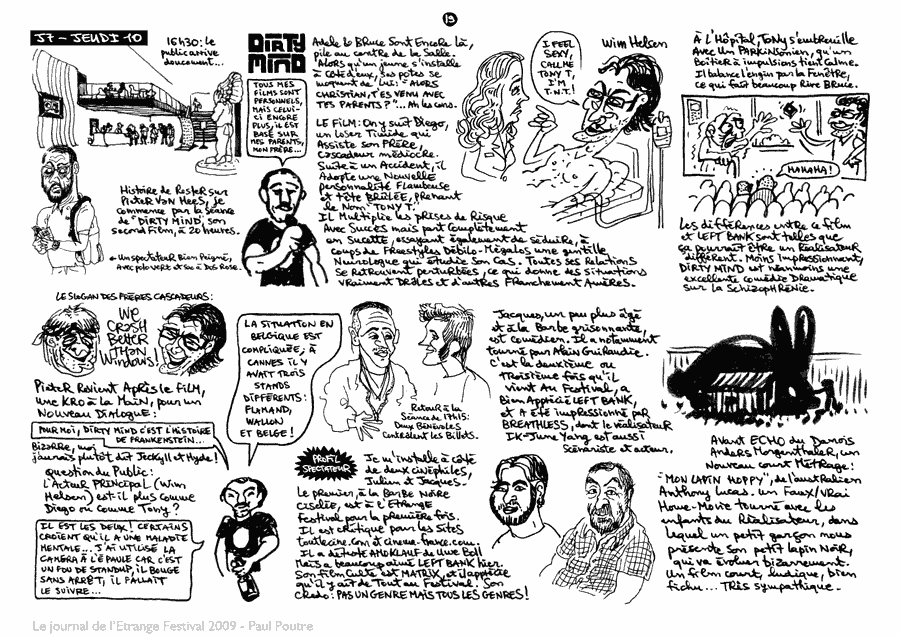 Dirty Mind / Pieter Van Hees / Spectateurs / Mon Lapin Hoppy (court métrage)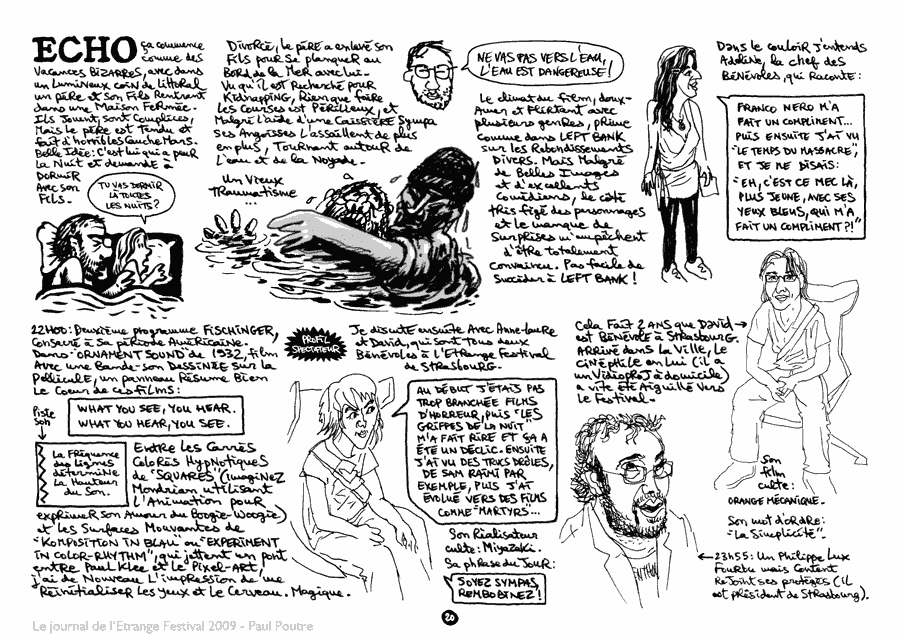 Echo / Oskar Fischinger II / Équipe Etrange de Strasbourg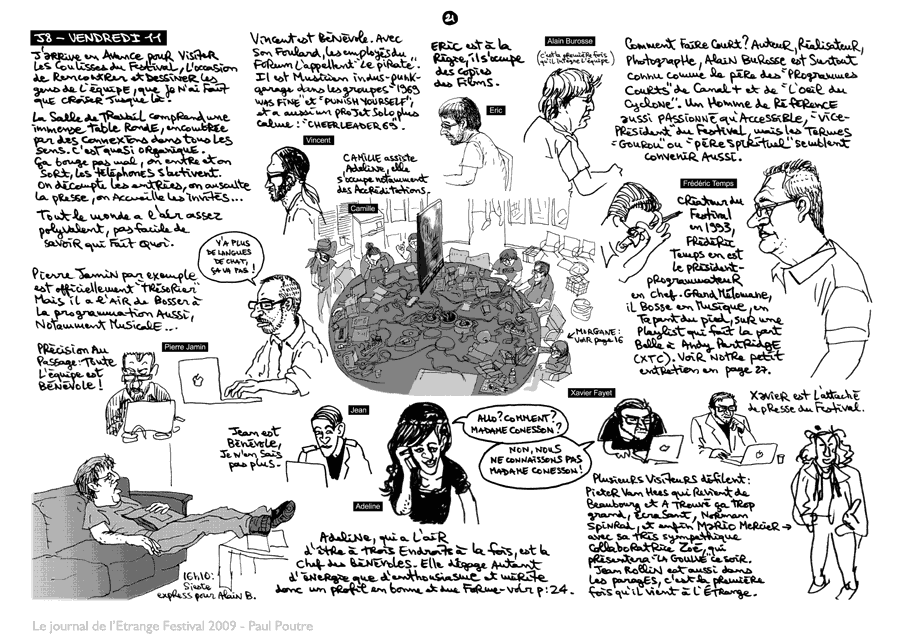 Focus sur l'équipe du festival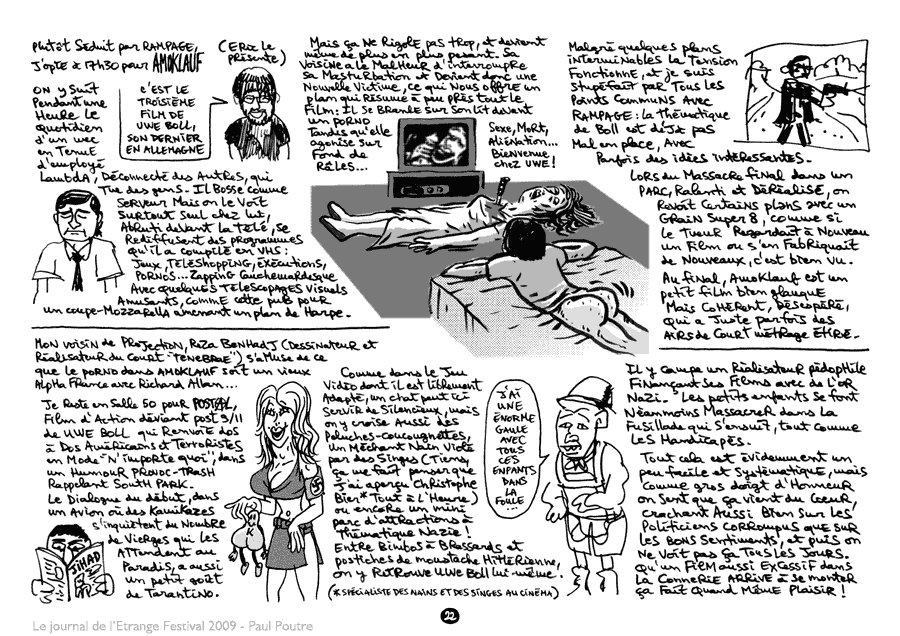 Amoklauf / Postal
Mario Mercier / La Goulve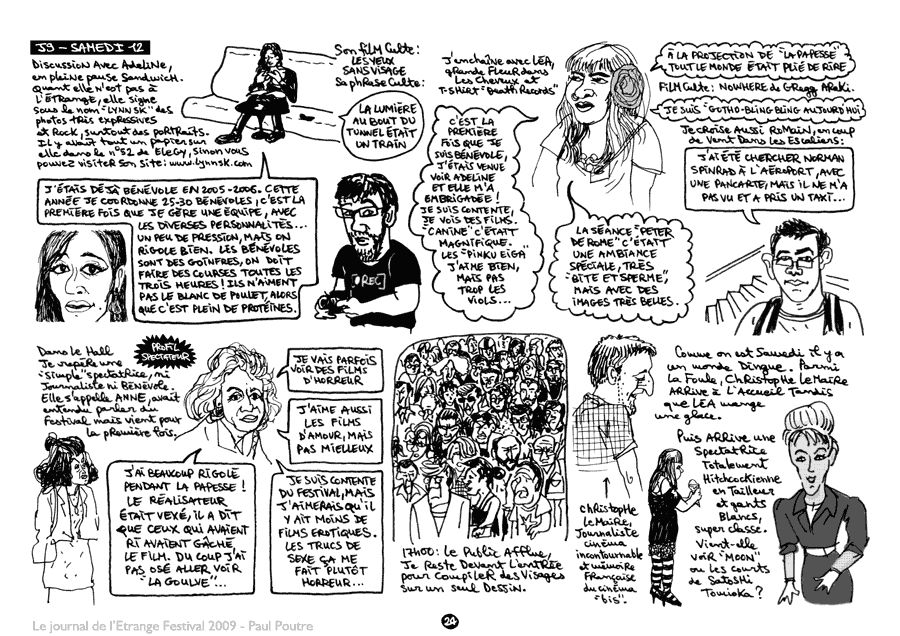 Lynn SK / Bénévoles / Spectateurs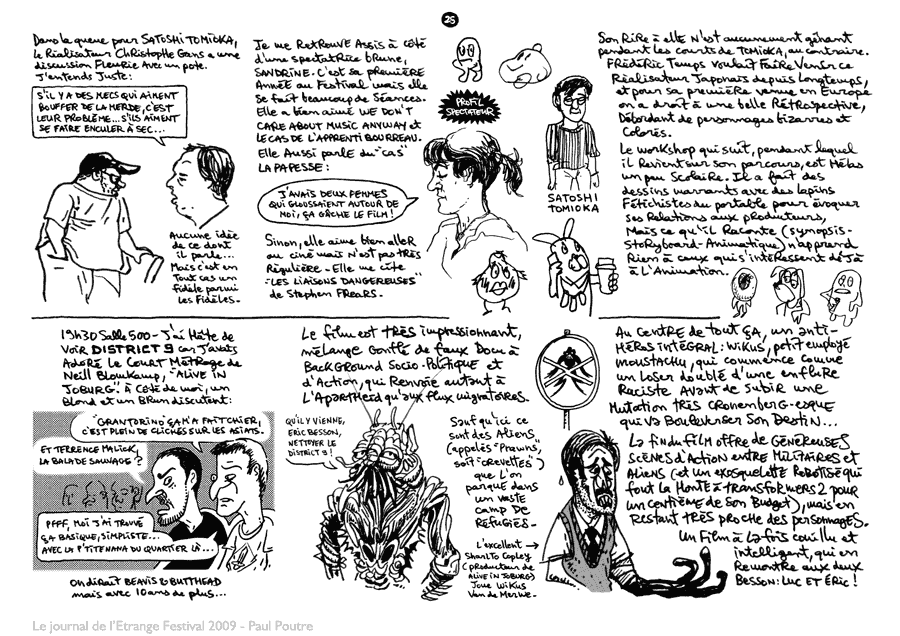 Satoshi Tomioka / District 9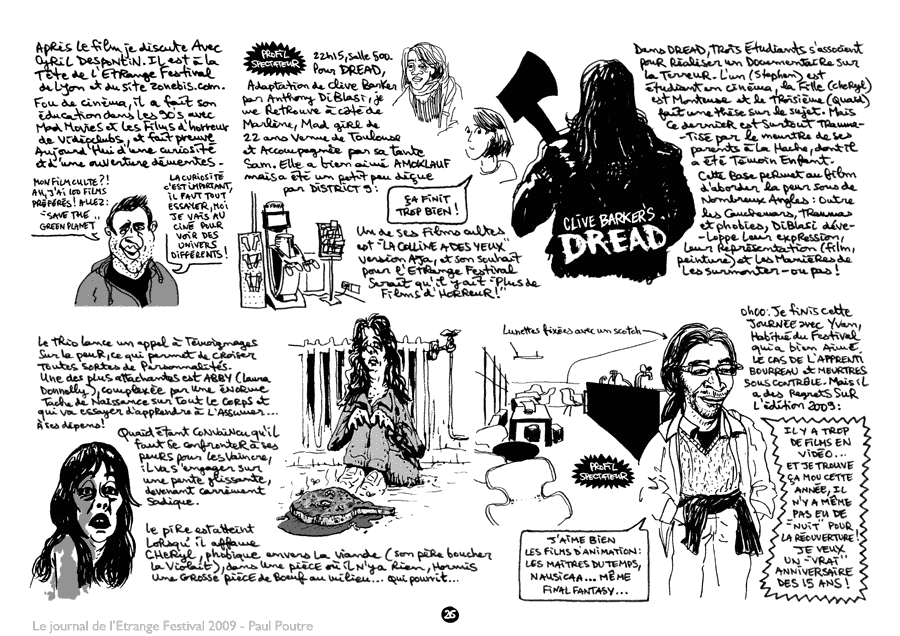 Cyril Despontin / Dread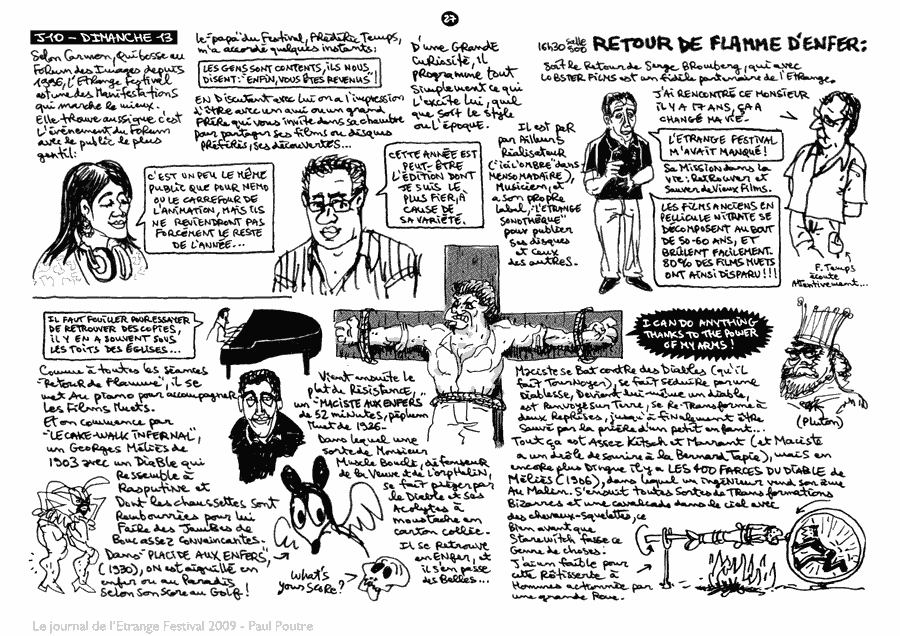 Frédéric Temps / Lobster Films / Retour de Flamme d'Enfer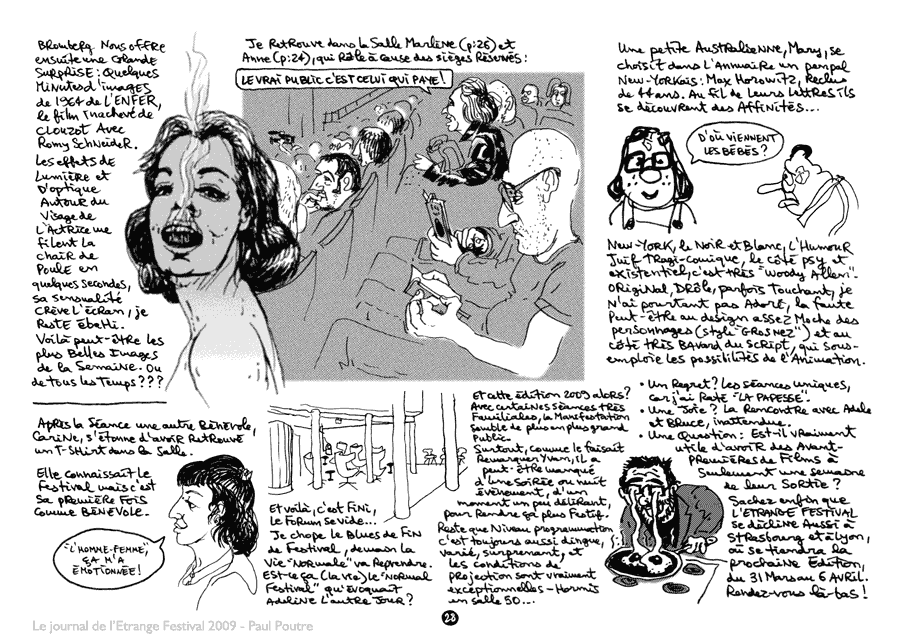 L'Enfer / Mary & Max / Fin de festival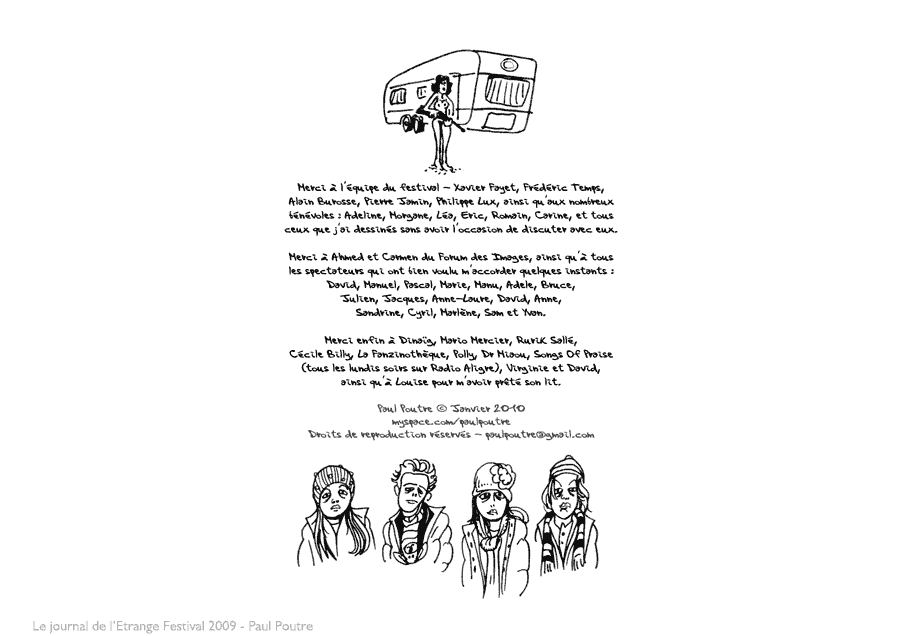 Thanks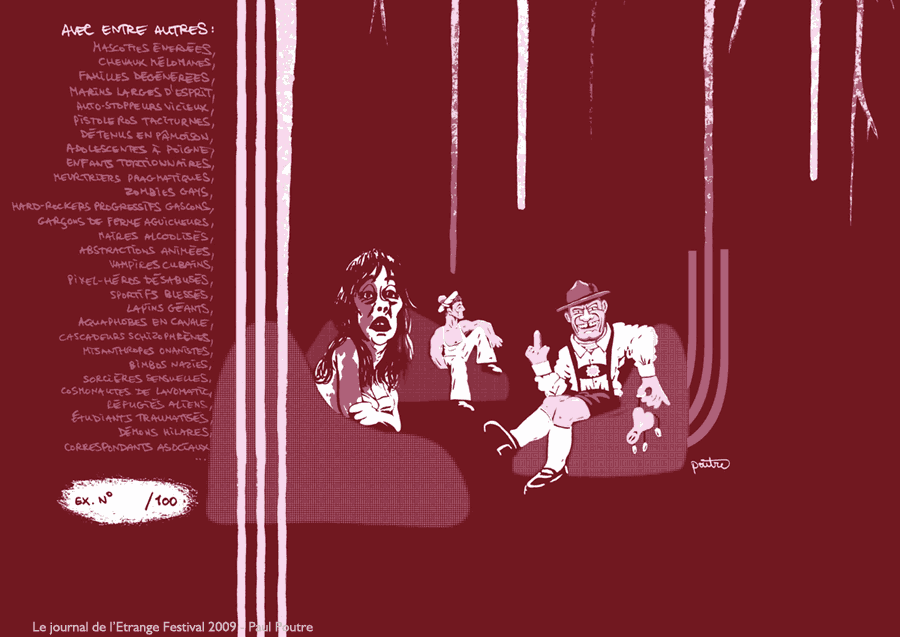 Back cover.
- back -