"PIPO" (Postures et Images Présidentielles Ordinaires - Ordinary Presidential Images and Postures) is an exhibition by artist Paul Poutre
in partnership with Fanzinothèque de Poitiers, which took place from March 30th to May 6th 2012 at Confort Moderne in Poitiers, France.
With support from the "bourse d'aide à la création plastique de la Région Poitou-Charentes".
The two-room exhibition/installation satirically evokes the Palais de l'Elysée (residency of the French Presidents) through reworked/diverted objects and images (paintings, drawings, collage).
A second smaller room hosts an exclusive animated film commenting on 5 years of presidency: Excès de Caricature (2007-2012)
The main focus is on political storytelling, manipulation of public and/or private images and how the boundaries between political media and "stars/people" media have been blurred.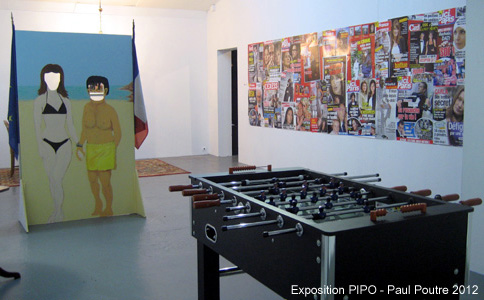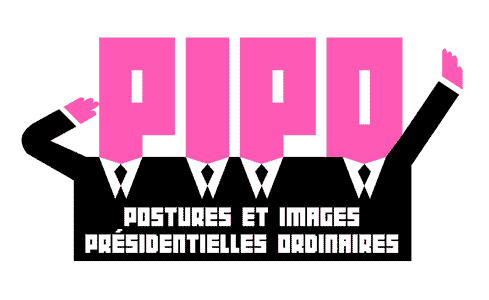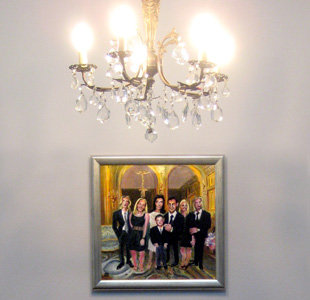 General view / Exhibition logo
The exhibition opened on Friday March 30th with a performance by drag artist Lady Chably, dressed as patriotic French singer Mireille Mathieu, who famously sang La Marseillaise and Mille Colombes
during a concert place de la Concorde on May 6th 2007 celebrating Nicolas Sarkozy's presidential election.


The exhibition consists of one big "presidential" space mixing "public" and "private" elements, divided by a two-sided wooden panel, plus a smaller room with the film "Excès de Caricature".




Public image / Private image



7 meters-long collage mixing political and tabloids/people magazines covers.
The small room hosts the animated short Excès de Caricature, specially made for the exhibition.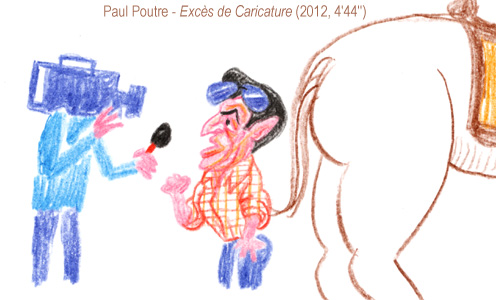 Original exhibition presentation :
"PIPO - Postures et Images Présidentielles Ordinaires
C'est probablement au moment où il est devenu un investissement parmi d'autres, coté en bourse, que l'art, dans un retournement paradoxal, a pris un poids international considérable et que simultanément toute parole politique s'y est trouvée annihilée. Comment aujourd'hui, entre le militantisme pur ghettoïsé et les tenailles castratrices d'un marché friand d'audaces mais absorbant toute révolte réelle, l'art peut-il réinvestir le champ politique ?
À l'occasion du Mois du Poutrimoine prévu à la veille des élections présidentielles 2012, la Fanzinothèque met cette question en lumière avec l'exposition PIPO (Postures et Images Présidentielles Ordinaires) de Paul Poutre.
Fouillant dans les vestiges de la frontière public-privé mise à bas par des années de storytelling politique, Poutre élabore une mise en espace du Palais de l'Elysée qui en fracture les cloisons pour en ausculter les facettes multiples. S'y confirme que paroles et images sont en politique des armes conçues pour susciter l'adhésion, mais qui accumulées et confrontées entre elles créent une machine infernale susceptible de vous péter à la gueule. Les différences s'estompent alors entre galerie de portraits et trophées de chasse, entre petite musique et bruit insupportable.
En regard, un film d'animation inédit s'offre à nous tel un relevé sismographique du tremblement PIPOlitique subi ces dernières années."

First flyer for the exhibition (with spoonerisms)
- back -